Lloyd R. Schwed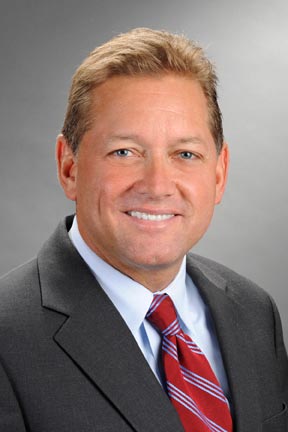 Lloyd R. Schwed
Partner
lschwed@schwedpa.com
Office 561-694-0070
Facsimile (561) 694-0057
11410 N. Jog Road
Suite 100
Palm Beach Gardens, FL. 33418
Position:
Practice Areas:
Business Litigation
Professional Liability
Insurance Law and Regulation
Securities Litigation and Arbitration
Construction Litigation
Legal Malpractice
Appellate Practice
Admissions:
Florida Bar, 1985
United States District Courts, Southern, Middle and Northern Districts of Florida, 1987
United States Court of Appeals
For the Eleventh Circuit, 1989
Clerkships:
Student Law Clerk to The Honorable James Foreman U.S. District Court Judge for the Southern District of Illinois, 1983
Education:
Washington University
School of Law
St. Louis, Mo.
J.D., 1985
Loyola University New Orleans, LA B.A.1981
Lloyd Schwed began practicing at Fowler White in Miami in 1985 in the areas of business and commercial litigation before being promoted to Shareholder in six years. He has 30 years of experience handling business litigation and professional liability, including securities litigation and arbitration, insurance agent defense, construction litigation, life insurance and disability insurance claims defense, contracts and non-compete litigation, real estate-related litigation, attorney and accountant malpractice defense and appellate practice.
Since 2005, Mr. Schwed has achieved the prestigious AV® Peer Review Rating by Martindale-Hubbell, signifying "very high" ethical standards, reliability and diligence and "very high to preeminent" legal ability. In 2011, Mr. Schwed received the AV® Preeminent Rating representing the Highest Possible Rating in Both Legal Ability and Ethical Standards reflecting the confidential opinion of Members of both the Bar and the Judiciary. Mr. Schwed was selected as a 2012 Top Rated Lawyer in the country by Martindale-Hubbell as featured in The American Lawyer magazine.
Although Mr. Schwed primarily defends broker-dealers and brokers, he represented the customers to win an $18.2 million award in Gomez v. UBS Financial Services Inc. which was among the top FINRA awards in the past decade.
He won a record $2.5 million award in Prudential Securities Inc. v. PaineWebber Co., which then represented the largest "raiding" arbitration award in New York Stock Exchange history.
He is a past Adjunct Professor of Law at the University of Miami School of Law and has served as a speaker at the "Securities and Investment Fraud" seminar and the "Identifying and Preventing Securities Fraud" seminar for Florida attorneys. Mr. Schwed is the author of "How to Select a Stockbroker" and "How to Resolve a Dispute with a Stockbroker" articles for the Gannett News Service, as well as a Co-Author with the preeminent Professor Edward Imwinkelried of "A Case Study for the Drafting of Comprehensible Jury Instructions" published in the Journal of the National Association of Criminal Defense Lawyers.
He was recognized by the Legal Aid Society of Palm Beach County with the 2014 Pro Bono Civil Litigation Award for his work on behalf of a local charity.
Mr. Schwed was named by Florida Trend Magazine as one of the State's "Legal Elite" for 2019.
Mr. Schwed was honored to be named to the 2015 List of Top-Rated Lawyers in South Florida by Martindale-Hubbell.
In 2006, Mr. Schwed was named to the prestigious BTI Client Service All-Star survey list of 134 leading attorneys for the highest level of client service to Fortune 1000 companies.
Representative Cases
Qubty v. Nagda, 817 So.2d 952 (Fla. 5th DCA 2002).
Qualley v. International Air Service Co., 595 So.2d 194 (Fla. 3rd DCA 1992).
Manning v. Interfuture Trading, Inc., 578 So.2d 842 (Fla. 4th DCA 1991).
Prudential-Bache Securities, Inc v. Greenspoon & Marder, PA., 551 So.2d 584 (Fla. 4th DCA 1989).
Margaret Peggy Samson Cars v. Prudential-Bache Securities Inc., 550 So.2d 1157 (Fla. 3rd DCA 1989).
Ehrhart v. Raymond James & Associates, Inc., 536 So.2d 1178 (Fla. 2nd DCA 1989).
Singh v. Drexel Burnham Lambert, 529 So.2d 1235 (Fla. 4th DCA 1988).
Thomson McKinnon Securities v. Belsky, 526 So.2d 991 (Fla. 3rd DCA 1988).
Jennings Const. Services Corp. v. ACE American, 2012 WL 3052900 (11th. Cir 2012).
Arbitration between Prudential – Bache Securities and Depew, 814 F.Supp. 1081 (M.D. Fla. 1993).